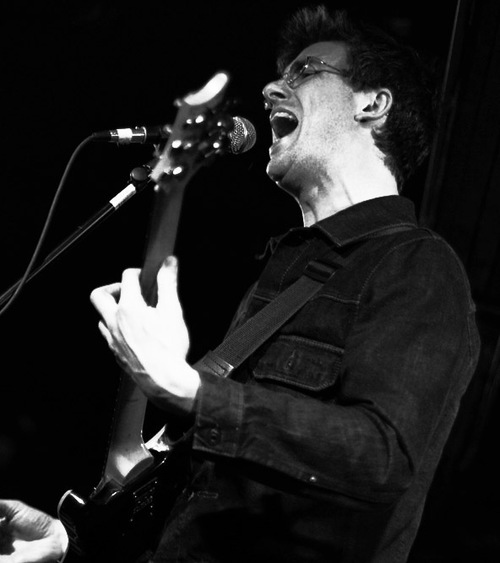 LTG 002 // PEOPLE OF THE NORTH // Judge A Man By His Fruits
People of the North is Kid Millions and Fat Bobby (aka Bobby Matador) from Brooklyn's hardest working genius misfit rock outfit Oneida. When not installing themselves at ATP as 24 hour rock experience the Ocropolis or collaborating with the Boredoms or Rhys Chatham, Bobby and Kid can be found in kitchens and noise resurrection basements across various countries creating awe as POTN. Often including other members of Oneida, POTN is less a side project, and more another book in the non-linear mythology that is Oneida.
Judge A Man By His Fruits is an EP adding 2 new chapters to this great work. Recorded in 2012 at the new Secret Project Robot in Bushwick, the music here is straight sub-conscious, primordial , pre cognitive rock n roll - stripped of repetition and purely organic in the most chemical sense. Drums fall down ragged infinite cliffs and climb back one hand at a time while organs slowly breathe into existence and all ends as it should, with a righteous, screaming guitar solo.
Bobby says, " We have been playing as POTN for a number of years – the essence of the project as a whole is some brew of Oneida's consciousness-dislocation, an intentional unintentionality, and brutal recursion. This record reflects who POTN is at a moment. Actually, at two moments. There's a definite nature vibe hanging over the sounds, not really a hippie thing, just helplessness in the face of indifferent fertility.…(we were) also exploring the ideas of brokenness – like we're far enough along on some path that intention is meaningless, all that's left is elemental. Surrender."
For more than two decades the O has been offering us continual, elemental surrender. Join in, let go, enjoy!
"Brooklyn duo People of the North describe an ecstatic and meditative sound somewhere between Amon Düül, Simply Saucer, Friendsound and Loop playing Eno's 'Third Uncle'. And boy, what with the epic drumming of Oneida's Kid Millions informing the core of this ensemble's sound, don't this just shit all over so many modern so-called Kraut-informed bands…this is a highly driven yet divine cosmic ooze that envelops listeners in its inner hurricane and allows them merely to…Be, Motherfuckers!"- Julian Cope at Head Heritage